This past fortnight I've been a little quiet on the interweb, navigating my way through one of those crazy hectic teacher times (this is one of the things that took over my world for a week or so). I've been using my exhaustion as a bit of an experiment, trying to work out how to battle that ridiculous level of tiredness that comes with teaching territory.
There is no tired quite like teacher tired. There are times when I think I would love one of the federal or state decision-making politicians to follow me around, just for a day, and see what really happens. I reckon they would throw their hands in the air and say "we'll give you anything you want!".
For the non-teachers who stumble across this, here's what my day looks like, and I'll tell you right now that I am no exception. This is typical for all primary school teachers who are dedicated to their work…
Alarm goes off at 5:30 am. Yes. It's early. I just love to take my time in the mornings when the world is quiet. I touch base with my daughters, who stumble out of bed sometime before I leave, and make sure they have everything they need for the day. One is 20 years old, so she rarely needs much. The other is 15, and she makes her own lunch and is pretty much self-sufficient in all things schooling. I occasionally iron her uniform or transfer her some money so that I feel I still have a role in her upbringing.
I leave home somewhere between 6:45 and 7:05 for my 25 minute commute. I fill my drive with something uplifting. Occasionally music, but more often an Audiobook or podcast. Something like this one, something that nourishes.
I arrive at school between 7:10 and 7:30. When I pull up I sit in my car and do a very short meditation – a few minutes at most. I quickly scan through my body and then set an intention for the day.
I scan in, usually check in with exec about things that are going on, or students that I am concerned about, then head for my room. Here there is usually a list of things that I have left on my whiteboard that I was too tired to do the day before, so that's where I start. Then I work on my daily powerpoint, planning the sequence of the day with Learning Intentions and Success Criteria for each lesson, taking previously prepared materials and making sure they are where I need them for easy access. There is usually some photocopying to do (we don't have the technology resources to be doing everything online). This time is incredibly valuable. If I don't have enough time to properly set up for the day, it affects EVERYTHING else. Anytime students have to wait for me to get something organised, behaviour issues start to arise.
The bell goes and I head down to morning assembly to hear the day's messages and collect the kids. I greet my learners and give them start-of-the-day instructions before they enter the room. I insist on quiet as they come in, reminding them that they're putting their brains into learning mode.
It is from this point that the minute by minute, or second by second by second, decision making process kicks in. There is usually one student who needs a "quiet word", someone in tears from a rough morning, someone wearing a non-uniform black hoodie, someone who forgot their lunch, and so on. We settle for morning circle where there is some reprieve because it is such a set-in-stone routine. As the day goes on there are an unrelenting number of decisions to be made. I recently read somewhere, when researching teacher exhaustion, that the number of vital decisions that have to be made surpasses even those of a brain surgeon. They may not be immediate life-threatening decisions, but they range from anything between "I can't find my maths book" to "I'm scared my Dad's going to hurt me and my Mum". Some other examples are "I didn't take my medication this morning", "Mia keeps talking about me behind my back", "can I please have a band-aid", "my brother punched me on my back and it's really hurting",and "I feel like I'm going to vomit". The decisions are rarely life-threatening, but they are quite often life-altering ones.
Amidst these decisions and the juggling of pre-adolescent behaviours, I try to squeeze in some teaching. In a week I need to try and ensure that 28 children, some of whom have learning difficulties, behavioural disabilities, parents in the middle of a divorce or any other factor of need that means learning about complex sentences is the last thing they are interested in right now, are being taught everything from the week's spelling rule through to regrouping in subtraction and why we need to reduce our use of plastic. But of course there are interruptions to the day – phone calls from the office, emergency drills, important visitors, and so on.
Then there are the extra-curricular factors – the gardening and environment group, the choir, the PBL team. Yes, these are a choice, but they are the things I am passionate about and I definitely get a kick out of watching the students' joy as they learn to sing a song in another language, for example.
The day is chaos from 9-3. And then they all leave and it's like walking out of a heavy metal rock concert. Every cell in my body is buzzing, my ears are ringing, and I just want to lie down and go to sleep. But there are Sentral entries to write up, there are meetings, things to discuss with executive, conversations with colleagues, work to mark, and a room to reset for the following day. I put a limit on myself to make sure I am out by 5pm, and I try to avoid bringing any work home through the week. Once I get home there is often a child to pick up or shopping to do. Thankfully, I have an amazing partner who does all of the cooking, shopping, and most of the laundry. I am definitely the emotional go-to for my children though.
So why am I so bloody tired?
Over the past fortnight I have examined all of my practices carefully, looking for a solution to this crippling exhaustion. I have examined my diet, my exercise, my organisation, my down time, and my passion. Of course, no one thing is going to fix it, but there are some things that are starting to make a difference…
Water – I never think to drink enough water when I'm teaching, so I have appointed a waterkid in my class. This student reminds me at random times throughout the day to drink.
Eat more – so often during a break I am called away to do something "important". Firstly I assess whether it's "important" enough to sacrifice my half hour. If it is, and there are times when it unarguably is, I make sure that I have some snacks that are easy to eat on the run – yoghurt, fruit, meusli bars, etc. If I don't eat throughout the day, my brain starts to melt down and I can't get a sentence out without using the wrong word, let alone teach anything in a logical manner. With unrelenting requirement for thinking, you MUST keep up your glucose levels to keep feeding that brain.
Switch work off at home. Once I am there I don't check emails or mark any work. It's different on the weekend. I like to spend a few hours on just one day getting ready for the week ahead, but through the week I compartmentalise work once I'm home. What can you do to switch off? Have a look at The Third Space for ideas.
Reflect and let go – I don't stew over my mistakes. I learn from them and plan for a different outcome next time. I used to lay awake at night, beating myself up over something that I had messed up, or "failed" in. There is no such thing as failure now – just a learning experience and opportunity for growth.
Exercise – I try to exercise at least 3 times a week to push those endorphins through my body. It has been tough this past fortnight, but I can see some more space for it now that some big events are over. Importantly, if I can't exercise, I need to give myself a break over it. This is an area I'm working on. Exercise helps to reduce stress, but when I miss it because of time or energy lacks I am way too hard on myself, inducing more stress! Crazy, I know!
The best one yet…Love. My boss gave me a great book to read – The Third Space by @dradamfraser. This book combines all of the things I have learned so much about over the past year. All of my work on happiness, love and integrity comes together with advice on how to reset my intentions for every single microtransition through the day. It's about approaching every tiny little task from a space of love and compassion, and not bringing the residue from my last transaction into the next moment. Of course, it takes some serious mindfulness, and I haven't mastered it yet, but I am on the way, and I think it's the icing on the cake.
Accept what I cannot change – of course, there is the administration side of things that is so burdensome, and mostly beyond my control. All of these tick-a-box activities for accountability that are counterproductive to teaching. I used to get angry about them, but I've decided that I don't have the headspace for that anger. I just do what I can, when I can, ensuring that the small humans in front of me are always my top priority.
Celebrate the wins – it gives us all a boost to take a moment to reflect on the successes we've had. I know I have had lots of breakthroughs with my students this past couple of weeks – kids opening up about the things that are blocking them. I've also seen some remarkable progress in students' writing and understanding of some maths concepts. I take a moment to smile at these. What have you done today that has put a smile on someone's face?
Cancel when you have to – this weekend I am supposed to be in Sydney for a Union meeting. At the beginning of the week I recognised that I am on the verge of melt-down, and, where I would have previously pushed through and done everything because I didn't want to be seen as not coping, I decided that I actually don't care what anyone else thinks, and pulled out of the event in order to re-calibrate and climb on top of the housework and programming and preparation for school. Did anyone freak out? Not a soul. In fact, I think others respect the boundaries we put in place for our well-being more than our superhuman efforts to juggle everything.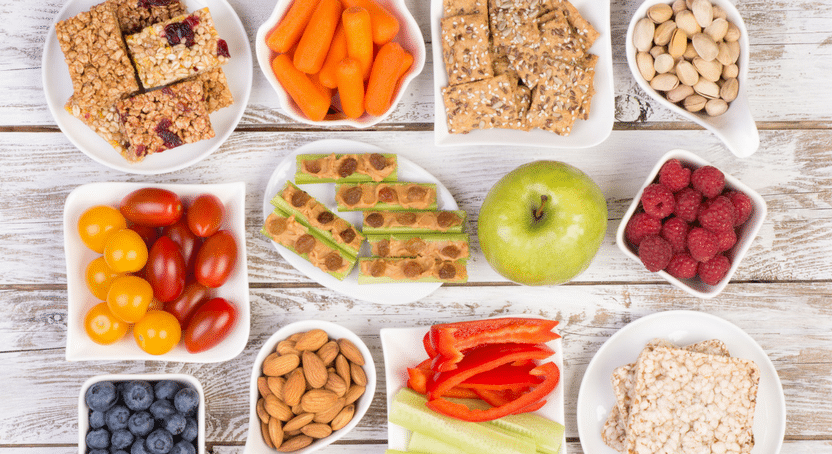 So, have I found the remedy for teacher tired? Not by a long shot. Am I looking forward to holidays in another 4 weeks? Absolutely! But I think my days are getting easier as my mind gets calmer. I bounce back from things faster, I don't waste time worrying about things I can't change, and I don't waste time worrying about things that I can. I love my job. I love it from the very soul of me, and I know it's what I am meant to be doing right now. I still look forward to the day where I can maintain an equilibrium all day long, and feel energised until it is time to settle into bed for the night, but I will be happy just to experience a contented kind of tired. I'm getting closer every day.
#teachertired #thethirdspace #celebratethewins #knowyourlimits